Welcome to the
myMdC
The Data Management portal for European XFEL users
Please Note, that you should use your XFEL/DESY/CFEL campus credentials to login in this system.
Welcome to European XFEL Data Management Portal
This quick tour has been set up to assist users to quickly start using this application.
Quick Tour
Please login with your credentials.
To login use the option "Login" in the top right panel of the page to choose the authentication provider.
By default the European XFEL authentication provider is open automatically. You can close this model window and choose another authentication provider if available.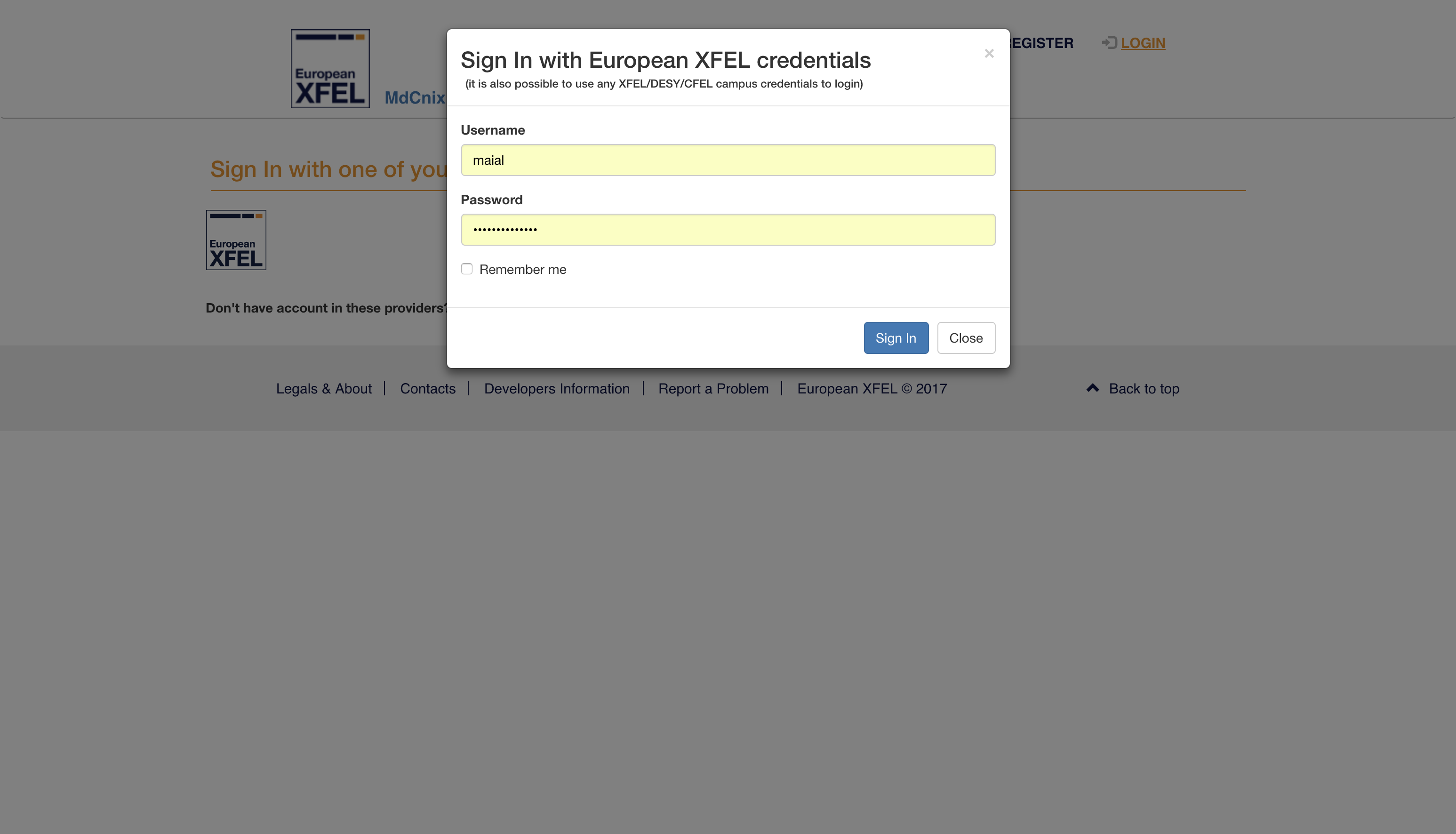 Check list of your available proposals
After login, you can look for the available proposals that you are allow to see, by selecting the "Proposals" option on the page menu.
You will be able to see all the proposals where you are a team member and all open data proposals (proposals which data is no longer protected by embargo).
If you have the option to edit the Proposal it is because you are the proposal Principal Investigator or Main Proposer. You are the only people that can update the proposal.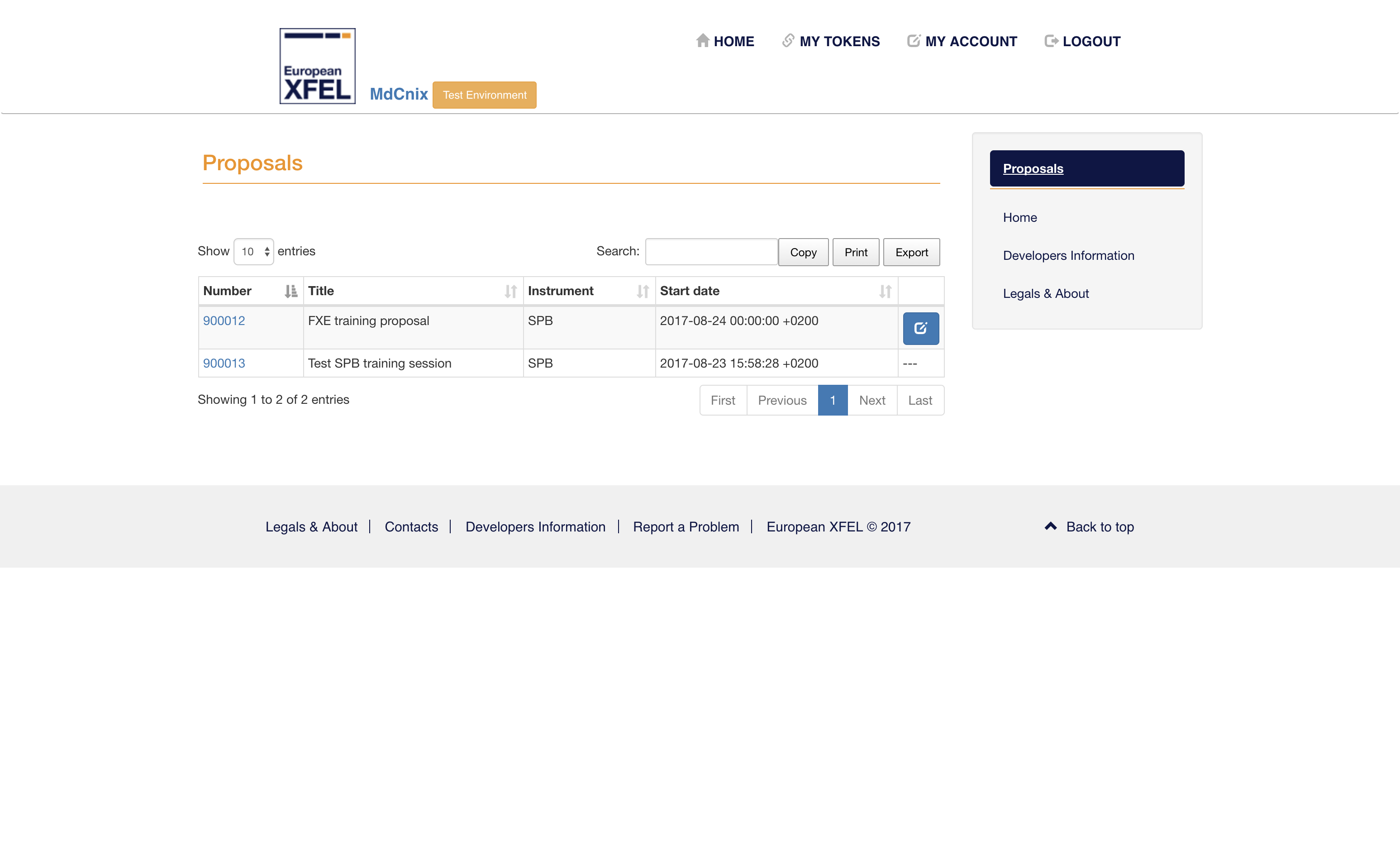 Check your proposal details
Accessing the Proposal Details page you can see the most relevant information, grouped in 4 areas:
Basic Proposal details - migrated from UPEX
Run Type list - to help tag each collected run
Samples list - initially migrated from UPEX, but expandable upon Beamline Experts approval
Proposal Runs table - provide for each run, basic information and possible actions (e.g. run status, run data assessment)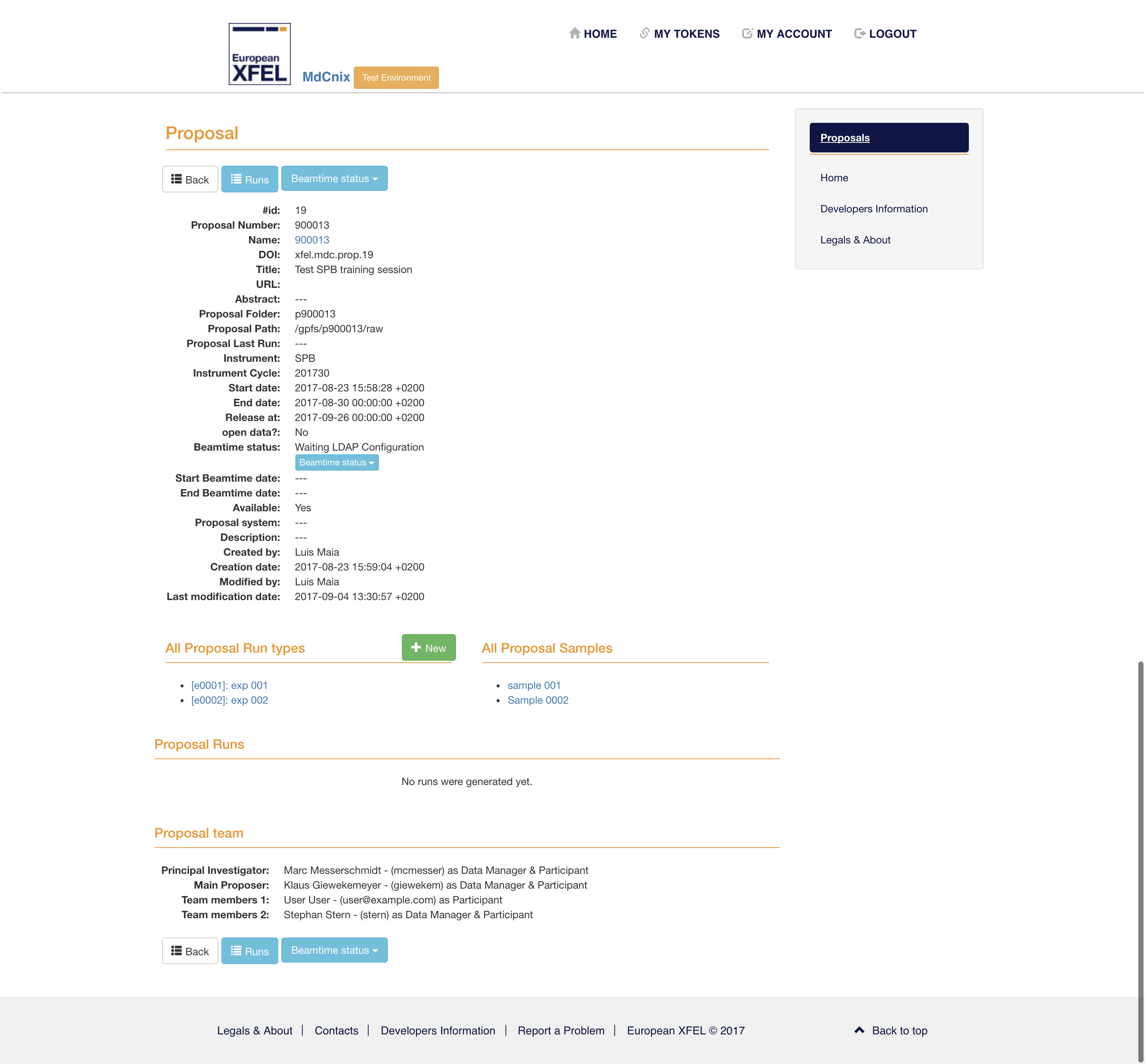 Got questions or need help?
We are currently working in a FAQ to help you.
In the meanwhile, if you have questions, doubts or suggestions, please email them to "it-support@xfel.eu".
Found a bug?
If you think you have found a bug please report it by sending an email to "it-support@xfel.eu".
Thank you in advance for taking the time to report issues!